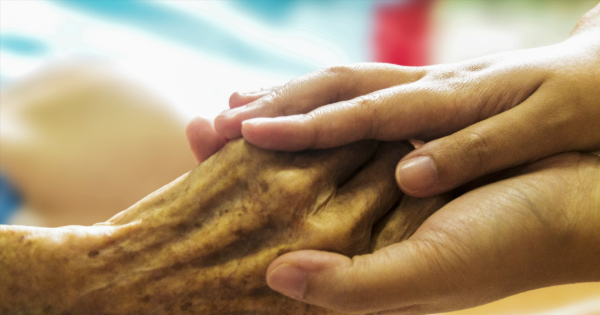 Tucson hospice facility is an Arizona hospice organization that provides senior citizens care, compassion, and meaningful end of life care. There are thousands of people in the United States who are looking for hospice care and a place where they could share their life's achievement with other individuals in society. Tucson hospice facility has been designed to help the aging population and give it a place to call home and be comfortable as they approach the end of their lives.
If you are searching for a place to volunteer this summer, consider devoting your precious time and energy to a hospice program. Tucson hospice facility has been at the center of providing comprehensive home health, passionate and palliative care services to the residents of southern Arizona and beyond. The staff members at Tucson hospice facility are looking for friendly and compassionate people to provide their unique skills while at the same time providing care to the patients and their families.
Holistic care hospices are always interested in getting volunteers on board so that they can equip them with personal care skills while at the same time allowing individuals to experience a different perspective about life. One may ask; what are the benefits of volunteering at Tucson hospice facility?
1. Acquire Some Healthcare Skills
Most of the holistic hospice care facilities in Southern Arizona and the United States at large provide care services to the senior citizens. Most of the services may include simple support such as buttoning the blouses and making their beds. However, older people are likely to be diagnosed with age-related disorders, and this is where you will learn some healthcare skills. You might get some information to do with measuring blood pressure, measuring heart rate, and even providing medicines. These are useful healthcare skills you can use later in your life.
2. Follow Schedules
Summer is approaching, and you have been thinking that you don't have any schedule to follow. All you have now is to wake up in the morning, get some breakfast and move out for camping or go to the beach. How about getting involved in a meaning work such as volunteering in hospices in Tucson? That will not only make you productive, but you will also have a schedule to follow. In most cases, hospice staff members are always on call, 24 hours a day, seven days a week. With that, you are always going to be busy following a busy schedule.
3. Cultivating Your Philanthropic Nature
So, you have already realized that you derive your happiness and satisfaction by helping others. Volunteering in hospice care facilities will help you to cultivate your philanthropic nature as you grow. Being charitable is not all about giving your resources to the needy in developing countries. You can give your time and provide healthcare services to the people in your region. You will be very happy and proud of yourself. You might as well attract other college mates to hospice volunteer activities next summer.
4. Create Relationships
At a hospice care facility, you will be spending much of your time with the senior citizens. One of your duties is to stay close to them and listen to their stories and their perception about life. You will get to hear many stories that will build you as a person. Some people have heard outstanding careers in the private sector and government, and you might learn something. Importantly, you will create bonds with these people and their families. You will get to know many people and hold them dear into your heart.
5. Get Skills from Professionals
Many people think volunteering in hospice facilities is all about sitting around and providing care when needed. Although being around is good and is part of holistic care, volunteers at various hospice facilities get some training from professionals. Physicians, doctors, and multiple experts work in hospice facilities, and you will be learning from these individuals.
These are some of the benefits you will be getting by volunteering at Tucson hospice facility this summer. This is an opportunity for you to learn something new and get to interact with other volunteers as well. It is a significant step in your life that you do not want to miss.