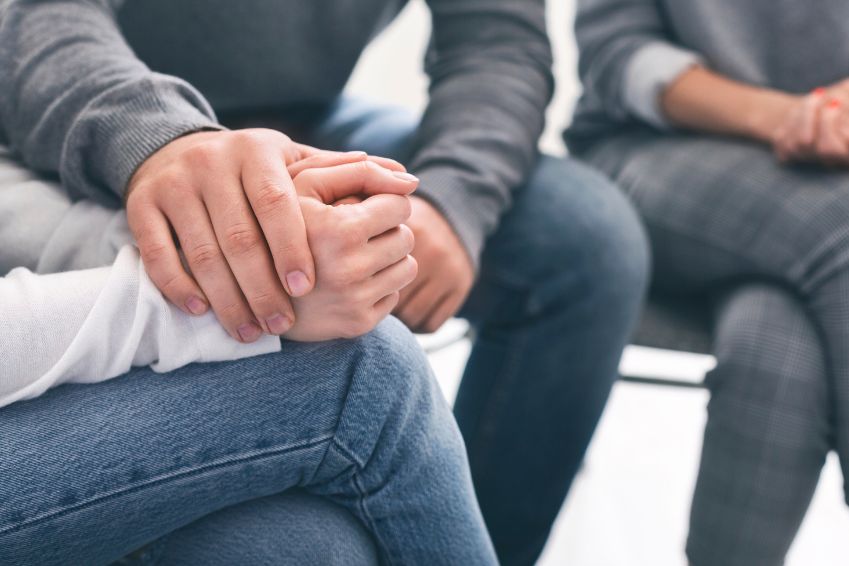 When someone you love receives a terminal diagnosis, navigating it can be challenging and frustrating. Knowing there is no cure or that preventative care is no longer the best option puts you in a position where you have to start preparing for the inevitable. Death and grief are a part of life, but the pain is still difficult to deal with them. However, if you start preparing yourself in advance, it can make the grieving process more manageable and bearable to handle. Here are some essential tips on how to mentally prepare yourself for grief.
Have Important Conversations
The first tip for preparing yourself for grief is to have important conversations. When you know your loved one is nearing the end of life, your mind floods with things you still want to say to them. You don't want to leave things unsaid or miss out on vital opportunities to tell your loved one how you feel.
Therefore, you should set aside the time to share happy memories, thank them for all they've done for you, and tell them how much you love them. It can be helpful to write your thoughts and feelings down on paper to avoid forgetting anything you want to say to your loved one.
Build a Supportive Foundation
Building a foundation of support is another way that you can prepare for the grieving process. Losing someone close to you is painful and chaotic, and you don't want to go through it alone. It's essential to surround yourself with friends and family during these times so that you can lean on each other for support and assistance.
A sense of community can help to ease the pain of loss and help you to work through grief together instead of facing those complex emotions individually. When you have other people to talk to and share feelings with, it helps to lift the burden of losing someone you care for so deeply.
Prepare Your Family
The third step in this process is to prepare your family. Chances are, you aren't the only one affected by this inevitable passing. Other members of your family will feel this loss just as deeply as you do. Therefore, it's crucial to help your friends and family prepare for the grieving process as well.
Ensure the people close to you are aware of the situation, diagnosis, and the essential next steps to take at this time. If you have young children in the family who this will impact, it's vital to explain the process to them in a way they can understand and process.
Learn About the Stages of Grief
Learning about the stages of grief will also help you to prepare mentally. When you have an understanding of the grieving process, it makes it a little less scary to embark on this journey. There are many phases of grief, affecting everyone differently and at different times. However, if you educate yourself on the process and learn as much as possible about each phase, you will be able to recognize change as it occurs. You can then help your friends and family understand the process of grief and assist them as they go through the phases as well.
Discuss Important Legal Matters
One of the necessary processes of dealing with a loss is to discuss legal matters. Many people push this issue aside until the last minute, which can cause further stress and anxiety. Therefore, you should avoid waiting too long to talk about these issues. Instead, prepare in advance as much as possible so that you can meet the wishes of your loved one as best as you can. Some things to discuss are a power of attorney, the will, distribution of assets, burial and memorial procedures, and any other last wishes of your loved one. Sorting these things out will save you a major headache in the long run, so don't hesitate to bring them up with those involved.
Spend Time With Your Loved One
Spending time with your loved one is another essential tip for preparing yourself for grief. When you know someone has a terminal illness and their time here is coming to a close, it's crucial to spend time with them. You don't want to regret not spending enough time with a loved one after they pass.
Therefore, you should make as much time in your schedule as you can to go see them and spend quality time together. Make sure to bring friends and family to see your loved one as well so that everyone has the chance to say their goodbyes and be together.
Document Special Memories
You can also prepare for grief by documenting special memories. It can be hard to say goodbye to a loved one, especially when you don't have physical mementos to help you remember them. Therefore, you may want to take pictures or videos now. Consider inviting the whole family so that you can document these final memories with everyone there.
Many people want to have something to look back on once their loved one passes so that they can cherish those memories and remember them forever. However, if you feel uncomfortable about taking photographs or videos during your loved one's last moments, there is no pressure to do so.
Be in the Present Moment
Being in the present moment is another helpful tip for mentally preparing for grief. It can be tricky to remind yourself to remain present when so much is going on, especially with the added stress of losing a loved one. However, you can't change the past, and you can't skip ahead to the future. Do what you can to stay present during this time to cherish all the moments you have with your loved one. Give yourself permission to experience all the joy and happiness with your loved one that you can before they go.
Now that you know some ways to prepare for the grieving process, you can take the next steps with peace of mind. Soulistic Hospice offers grief support groups in Tucson, AZ, that can help you through the grieving process and provide support during this difficult time.